Real estate landing page builder guide - part 1
by Released Unitspublish date: 12-9-2020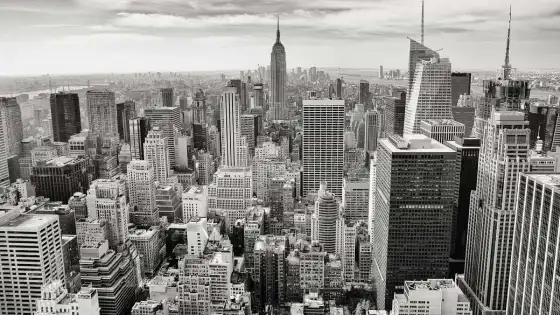 In this article, I will walk you through our landing page builder interface.

To do so, I logged in one of my demo accounts, and will start with the first page appears after logging, with the title "page manager".

As you can see, the interface is mobile friendly, whereas each function is represented by icon that is named and drew perfectly to give a clear description of what underneath. So, let us begin.
If you want to step in directly and create your free account to start exploring by yourself, please jump in to sign up page:

Create new landing page

The following are the main titles of the above video tutorial:
Wait.. Before proceed reading, Don't forget to Follow us:
It means alot to us if you subscribe to our YouTube channel.
The first icon is page setting button, it is a key button to control all your landing page contacts and content, as we will see in the next video. Next to it, is Browse leads icon. This button will give you access to all message submitted to your contact-us form. It has 2 views.. The First view will open when you are on mobile device or small displays. In this view all messages are organized a long with its sender name and contacts, in a form of lead cards. So, you will be able to browse your leads on the go, read their messages, and contact them on their contact addresses they left in the form. It will allow you to perfectly mange these leads in an interactive table. This table will give you more functions like. - Manually adding clients. - Updating clients contacts. - Add notes and tasks to do along with each client. - Export clients list to excel sheet. - Search and filter your client lists. - And many more. Now return to the page manager again. The next icon is the page preview icon. This icon will redirect you to your landing page, and will appear on every single page of your control panel. In that way, you will be able to review the changes you made on your landing page in real time. Next, is my accounts icon. This icon is very important in case you created more landing pages, as it lists all of your pages together with a short cut buttons to, view, edit, and copy the URL each page. Remember, it is very important to register all your pages with the same email address during page creation process. In that way, the system will be able to group all these pages of the same email for you. Please, for security reasons, keep the registration email different from the one you will be using to get your clients messages in the contact-us form. The next icon is the copy link button. You can use it to copy your page URL to clipboard, then sharing it wherever you like. Next icon, the help button. This button will be shown on every page on your control panel, and will redirect you to the appropriate help of that page. This is all for this video. In the next video, we will visit the page setting icon and explore what are underneath. Thanks for watching, until we see you again.
We appreciate your support, It means alot to us if you like our FACEBOOK page