Adding images, links, Youtube videos to your landing page
by
Released Units

publish date:

12-9-2020
Dear followers,
as you may noticed when posting a new AD to your advertisment section, There is no tool provided to add images and external links to your posted ADs, like the ones you have seen on the promo videos. and like those appearing on the image below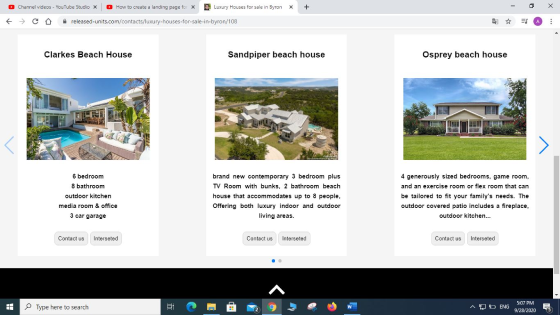 The answer for that question is cause the access to these features is gained only by invitation.

and the reason behind that is, making our builder completely free sometimes attracts non serious people to register and test for fun.

So,To make sure that our resources is dedicated to serious customers who really want to benfite from our services, we require additional and simple steps before allowing these features to your page account.
Please follow these steps to allow these features:

Login to your page account
From the main page, click on "copy page link" button
Navigate to this YouTube video
Click here
Comment on the video with a short description of your landing page, then paste your page link.
Make sure you subscribed to our YouTube channel
That is it, congratulations, we will confirm allowing this feature for you in the reply to your comment.
We appreciate your support, It means alot to us if you like our FACEBOOK page